Last Update: June 23, 2022
The HAXPES2022 Conference was successfully held with the financial support from The Murata Science Foundation and also The Himeji Convention & Visitors Bureau.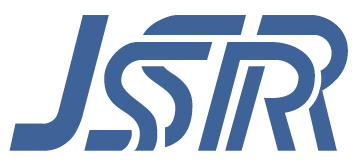 The Japanese Society for Synchrotron Radiation Research

Japan Synchrotron Radiation Research Institute
The organizing committee is pleased to invite your company to participate in the 9th International Conference on HArd X-ray PhotoElectron Spectroscopy (HAXPES2022), which will be organized by RIKEN SPring-8 Center, from May 31 to June 3, 2022 at the Arcrea Himeji (Himeji Convention Center).
The conference will cover the most recent and exciting topics in atomic and molecular physics, chemistry, applied science, quantum materials and electron dynamics as viewed by HAXPES, along with the latest technological advances in the field.
We believe that HAXPES2022 is indeed a very beneficial platform for your company. During the four days, your representatives will be in close contact with international scientific experts, in a stimulating environment, where you could introduce new products and developments, and build new relationships with potential customers.
We would like to invite you to start planning your participation as an industrial exhibitor or sponsor. Different options are available, which are detailed below. If you wish to join us, please fill in and send in the registration form. For any further inquiries concerning exhibiting at and sponsoring HAXPES2022, please contact
haxpes2022@spring8.or.jp
.
Please note that the number of booths at the exhibition area is limited, and they will be attributed on a first come first served basis.
Exhibition and sponsoring information
Bronze, 10,000 JPY.
Your company logo and link on the conference website.
Silver, 50,000 JPY.
In addition to 1., advertisement of your company (A4 size in 1-page) will be on the abstract book.
Gold, 150,000 JPY.
In addition to 2., one attendance fee to the conference.
Platinum, 300,000 JPY.
In addition to 3., additional attendees for the commercial booth.
This offer includes : 1 table, 2 chairs, power supply, one board for commercial posters.
Note that the attendance fee for exhibition and sponsoring includes :
The attendance to all conference session ;
The book of abstract ;
Lunches and coffee break.
Your company can sponsor the awards for two young scientists (oral and/or poster presentors). One is for the fundamental science studied by the HAXPES, i.e. Charles Fadley Prize, and the other is for the instrumentation or the methodology concerning the HAXPES, i.e. Yasutaka Takata Prize. Both have made great contributions to the significant developments for the HAXPES.